No Needles, No Surgery, No Pain, No Downtime
Your Title Goes Here

100%

100%
GAINSWave ® is a non-invasive procedure that uses pulse waves to improve blood flow to the penis and to boost sexual performance. It's a safe and effective treatment that is drug free, surgery free, totally non-invasive, performed in-office and provides long-lasting results.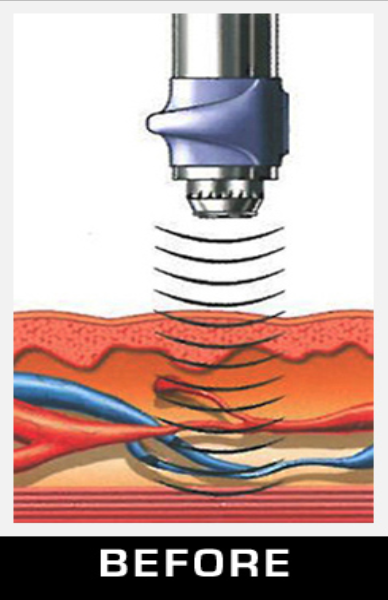 Schedule In Depth Consultation
You can come into our office and meet with one of our board certified practitioners, or schedule a consultation on the phone.
Schedule Your Treatment
Arrive 30 minutes prior to your initial treatment for the application of a numbing cream.
Numbing cream may be applied at home prior to follow up treatments.
Allow 20-30 minutes for completion of the procedure.
After the GAINSWave Procedure
Immediate resumption of normal daily activities.
75% men experience positive results post treatment.*
Some men may experience a spontaneous erection within 24 hours.*
*Results vary based on a patient's medical condition and age and may take a few months to obtain.
What Our Patients Are Saying?
Your Title Goes Here

100%

100%
Frequently disappointed with my doctors and specialists accepting mediocre results dealing with my ED.  Dr. Davis finally made me feel positive about my care. She truly listened to me as a patient, and gave me solutions that took into account the whole of my health and lifestyle. Thank you for giving me my life back."
"Dr. Davis was amazing!  He is patient, kind, and listened to my concerns.  He was able to create a plan to help me feel my absolute best. 
He was able to help me overcome an issue that I have been struggling with for years.  I now have the tools that I need!"
Are You Ready to Eliminate ED Once and For All?
We understand how frustrating ED can be and the impact it can have on your life.  That's why we are so passionate about helping Men reverse ED and get back to feeling like their old selves.  We can't wait for you to be our next success story.